Both our donors and the beneficiaries of their generosity have stories to share.
catherine brunson luening
 
Growing up during the Great Depression, Catherine Brunson Luening's parents wanted her to be able to pursue her dreams, so they traded milk from one of their cows to pay for Catherine's music lessons.
"By supporting and donating to IFAW's many worldwide programs, I have the assurance the world is made a better place IFAW has been on the front lines of today's many struggles to make our planet a kinder, more welcoming place for All."
— Diana E. Fitzgerald
aphrodite liakouras
 
Aphrodite, who will be 85 this year, was born at the end of the depression. At a young age, her father introduced her to animals and sparked a lifelong interest.
"Animals are why I live and breathe. They mean so much to me. To have a world devoid of them would be a monumental tragedy. I want to leave a legacy to help preserve them. IFAW is a wonderful charity that I have supported for most of my adult years and will continue to do so."
— Suzanne Schiffman
 
wanda & jerry foreman
 
Wanda and Jerry died within 2 days of each other at the age of 92 and 93, and anybody who knew them was not surprised as the sweet couple was devoted to each other and married for 69 years. They met in college and were married soon after.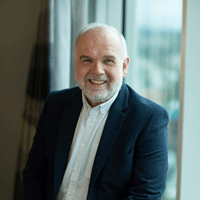 "When I learnt about the ambitious 50th anniversary global legacy campaign, I was delighted to be able to sign up and commit. It really feels like a natural choice and extension of myself."
— Graeme Cottam, Board Member
juliana kickert
 
Juliana Kickert had a passion for animals and shared her life with two horses, two cats, and a dog. Her dedication and commitment to animals extended far beyond her personal life and she was a champion for many conservation and animal welfare organizations.

karen swope
 
Karen Swope has cared deeply about animals and nature since she was a young child. Her belief that all living things on the planet are inter-connected and dependent on one another for survival drives her passion for animal rescue and conservation. Karen and her husband John, whom she met in the 1960s, while they were working in a physics lab together, shared a lifelong love of nature before he passed away in 1990.